Since 1997, we have applied our state-of-the-art molding capabilities and manufacturing knowledge to the successful introduction of over 200 new products.  In the beginning, we were two experienced entrepreneurs from backgrounds in New Product Design and in Materials Engineering.  We began by attempting to optimize the use of molded Magnesium and Plastics products together, however over time, the plastics took center stage.
You are a leader in developing new products and equipment for either industrial, medical, instrumentation or telecommunications markets.  Or, you are their supplier of product design or circuit board assembly design.
Within your team, leave us to choose the most suitable plastics all the while optimizing the manufacturability of new molded plastic parts within an assembly including threaded fasteners and painting or coatings. We specialize in vaccum molding of thermoset plastics and focus our efforts as follows;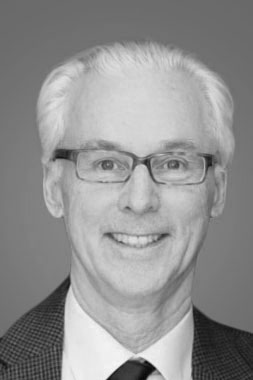 Michael Tratch, co founder
1. Optimum value
To insure you the lowest cost, we offer exceptionnel molded part quality combined with our in-house services to apply best practices to the manufacturability including assembly and secondary finishing.
We can assist you in part design optimization for molding, part count reductions and ease of assembly.  Also, complex part designs can be molded with surface textures and color matched often eliminating the need for adding expensive painting or surface coatings.
All of this with plastics offering excellent performance for UV resistance, impact resistance, high temperature resistance, flame retardancy or water-clear.
quality and reproducibility beyond industry standards for molded parts, that's what we do.
2. Rapid response
Mold design and mold making are done in-house for project flexibility, for the tightest control over molded part quality and part precision all guaranteeing first-off success.  All of this combined with our unique know-how in molding the most complex part shapes with the highest mold life.
3. Optimum part performance
Our automated vaccum molding capability combined with a vast experience in high performance thermoset plastics is applied to your project needs.  Molded plastic prototypes and short run production are our speciality.  Offering you quality and reproducibility beyond industry standards for molded parts.  All of this applied to the most complex part shapes molded with the highest quality engineering plastics.
TRAINING
R & D
COOPERATION
Itek invests 10% of our profits in ongoing operator training plus new equipement and new materials research and development.  In addition, we insure that our suppliers and subcontractors share our values for quality, for rapid response and open communications.
Consult our services